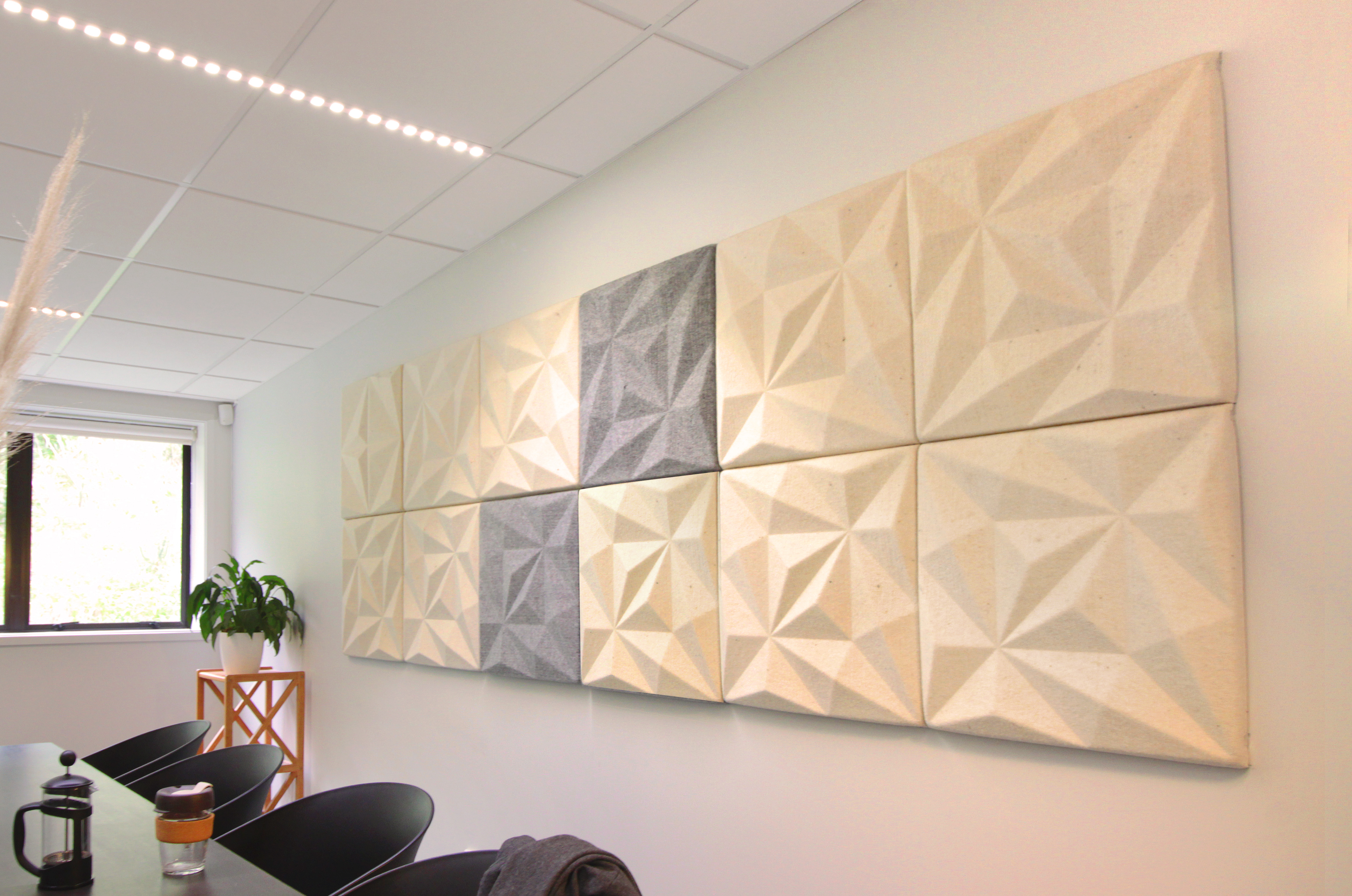 Floc Meeting Room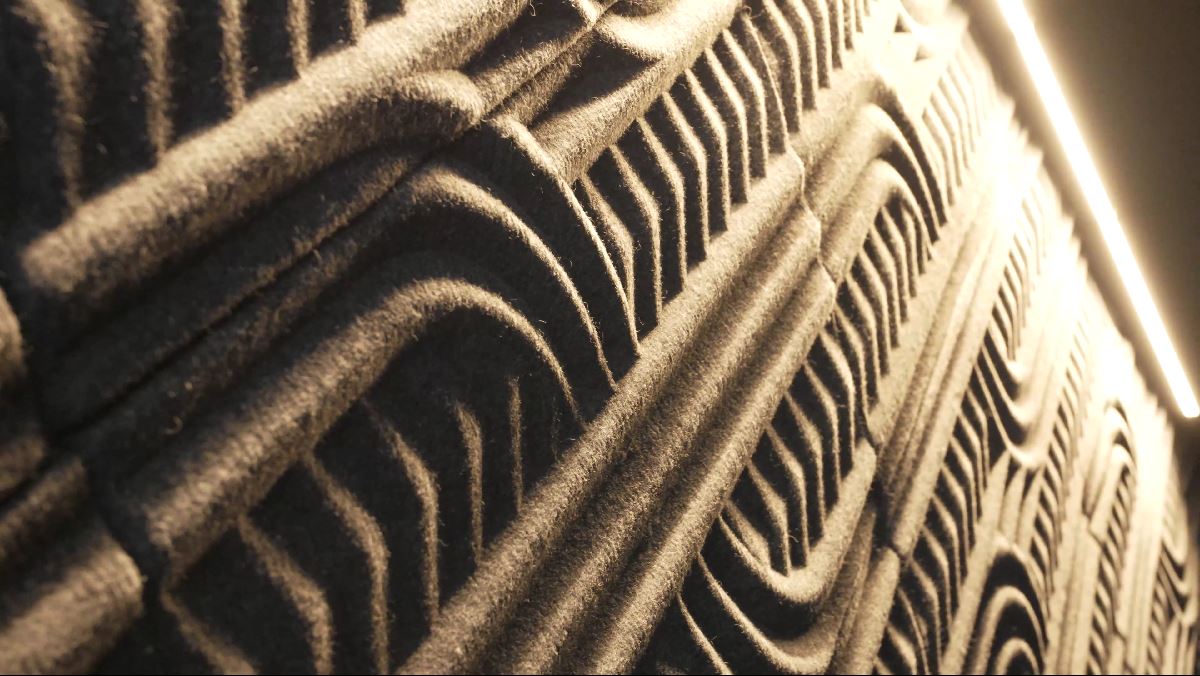 Floc 3D Installed at Expo 2020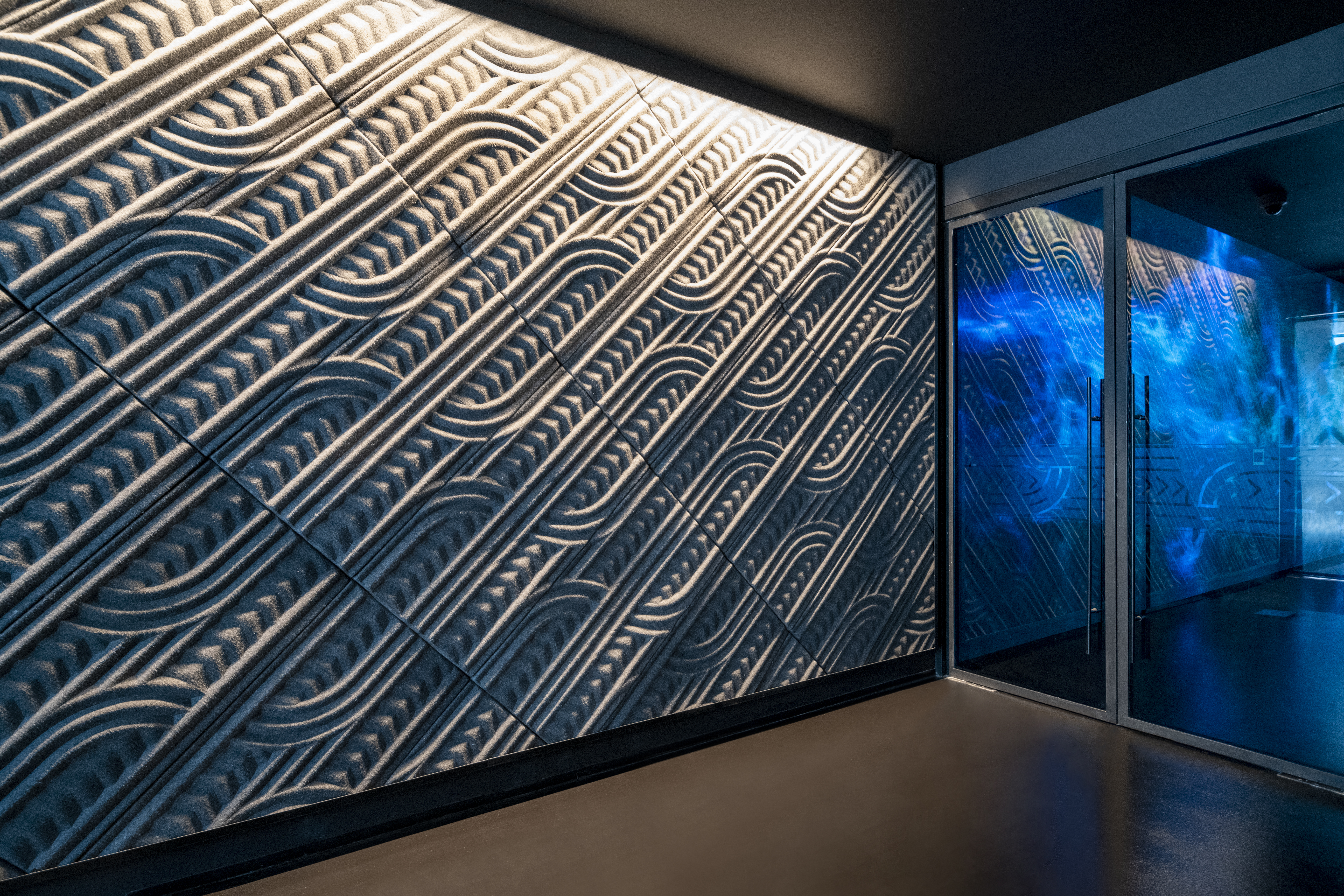 Floc 3D Installed at Expo 2020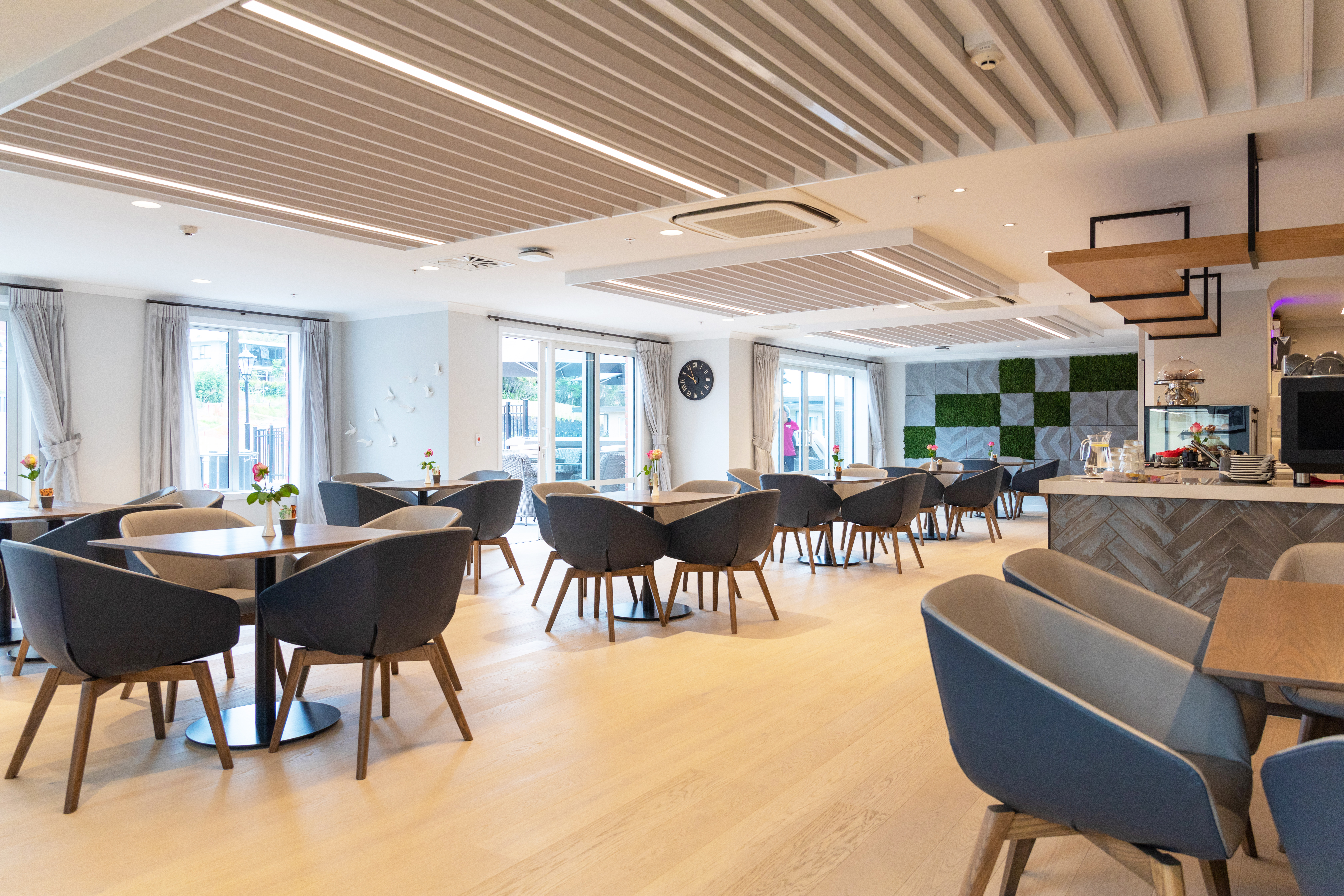 Floc installed at Ryman Healthcare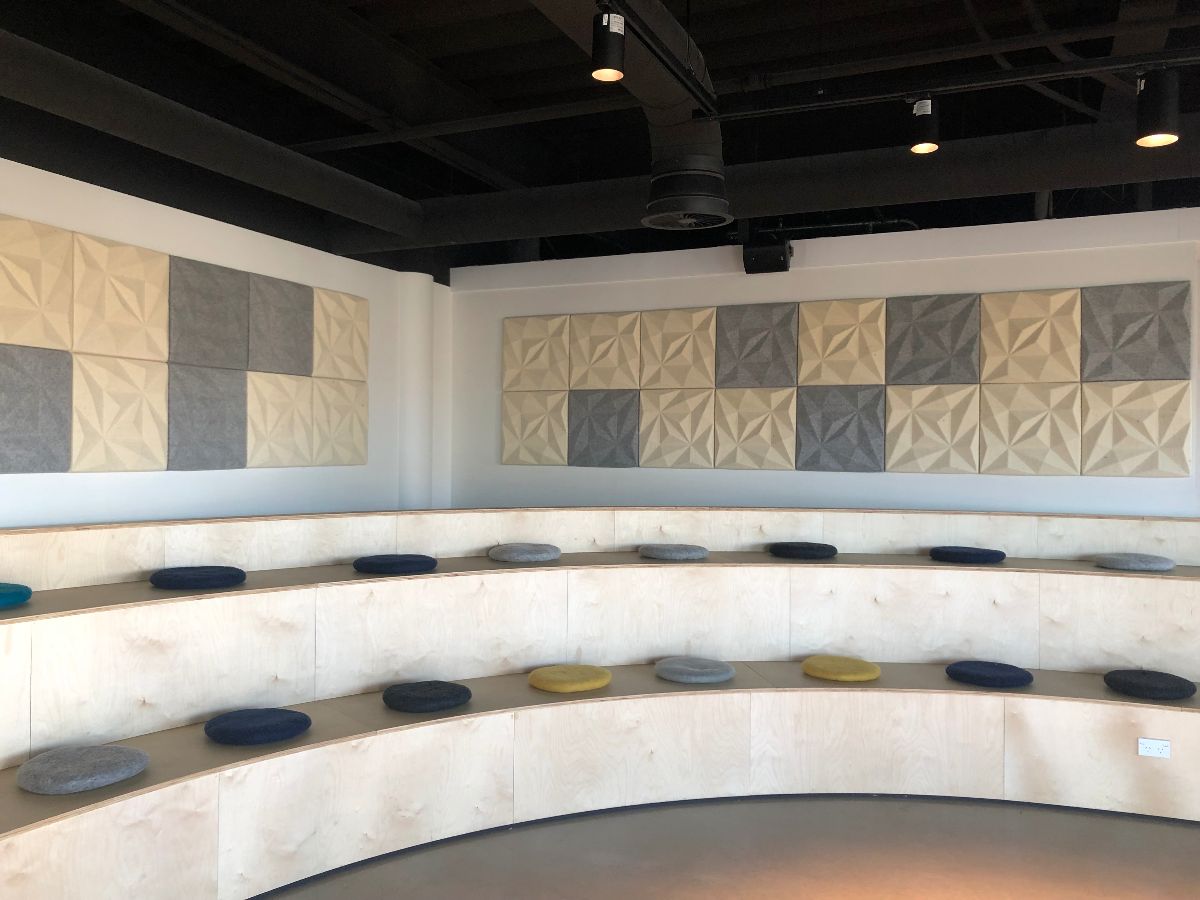 Floc Panels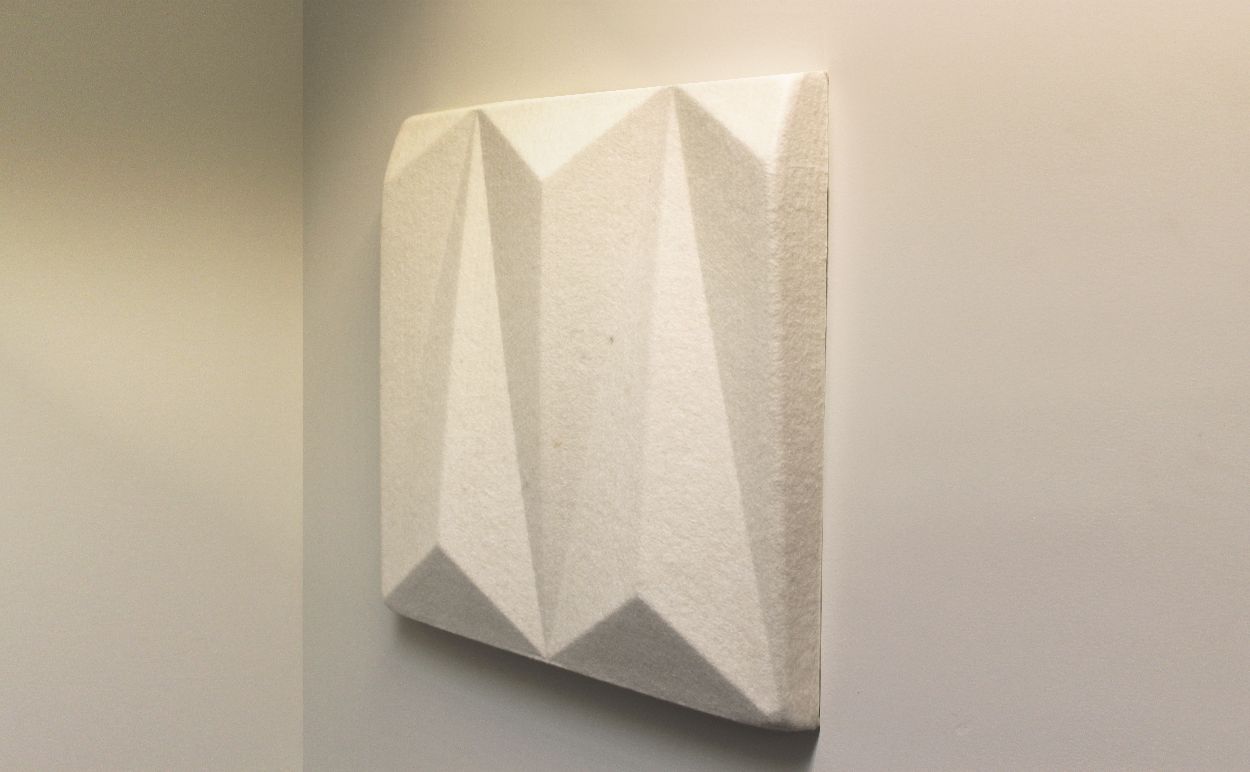 Single Panel Swish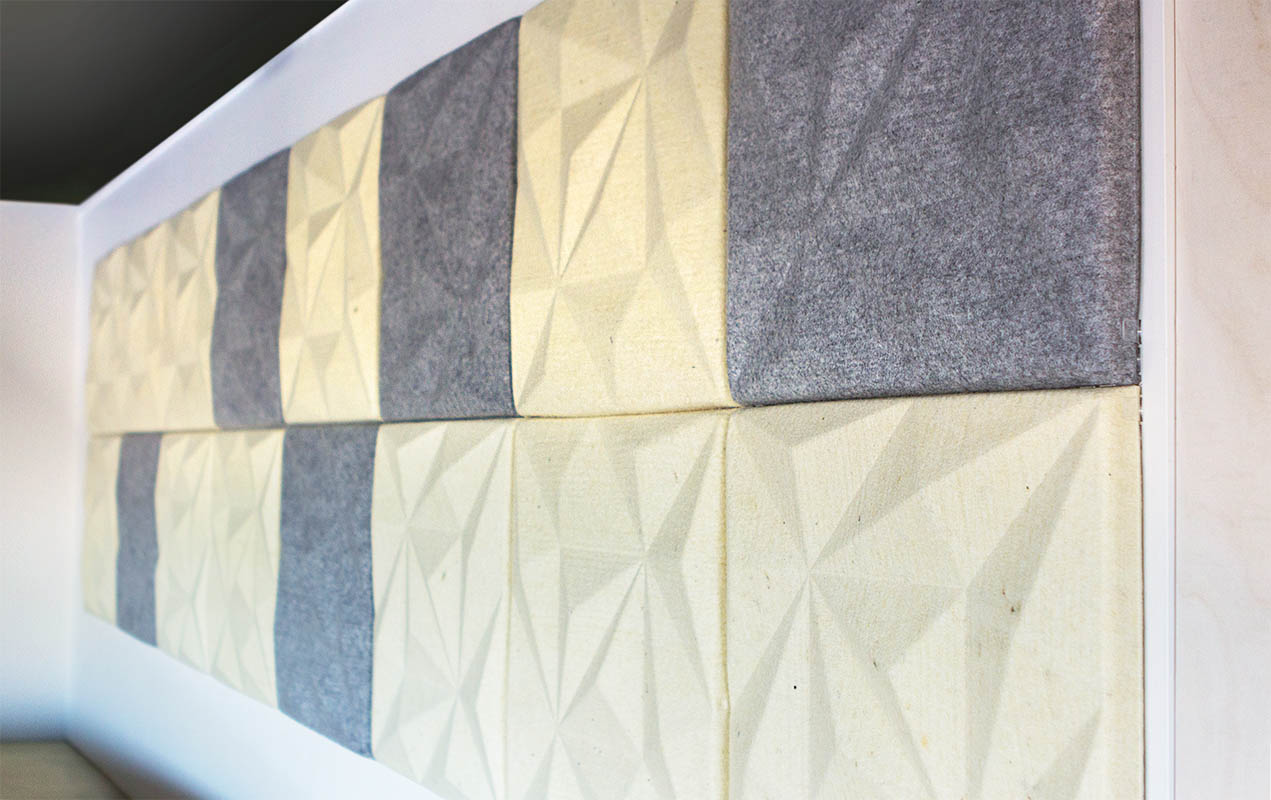 Floc Panels Floc Wool Panel Face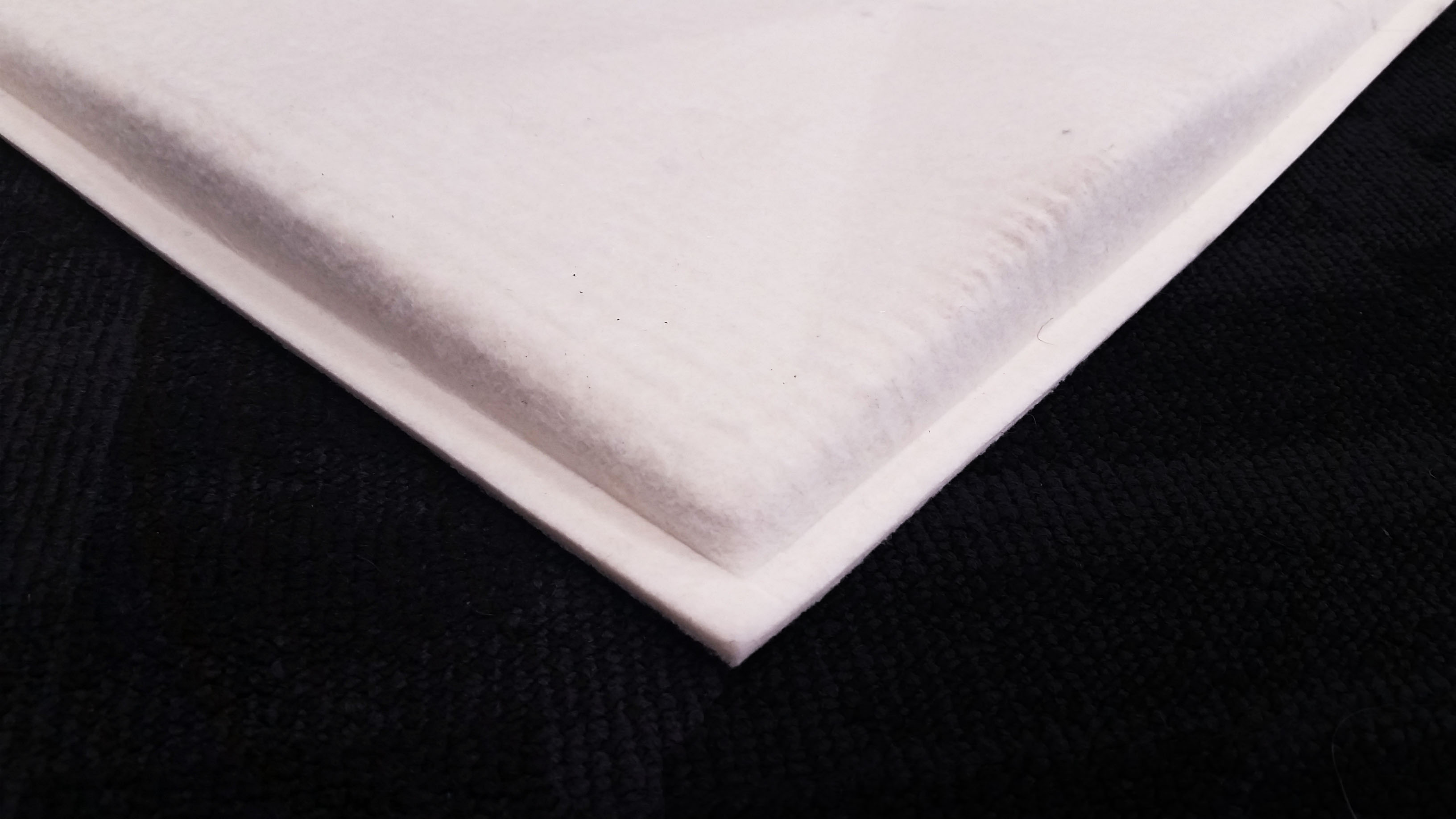 Floc Wool Panel Corner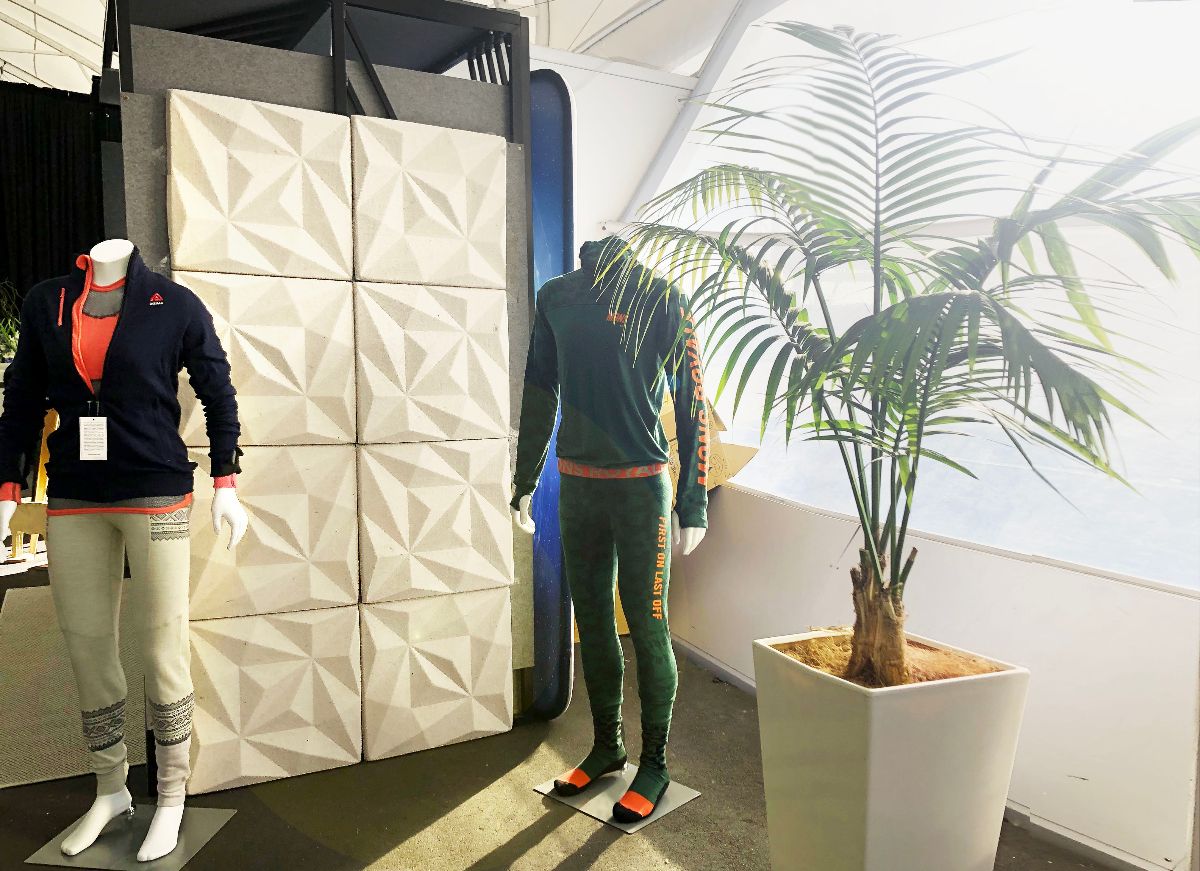 Floc Spectrum Array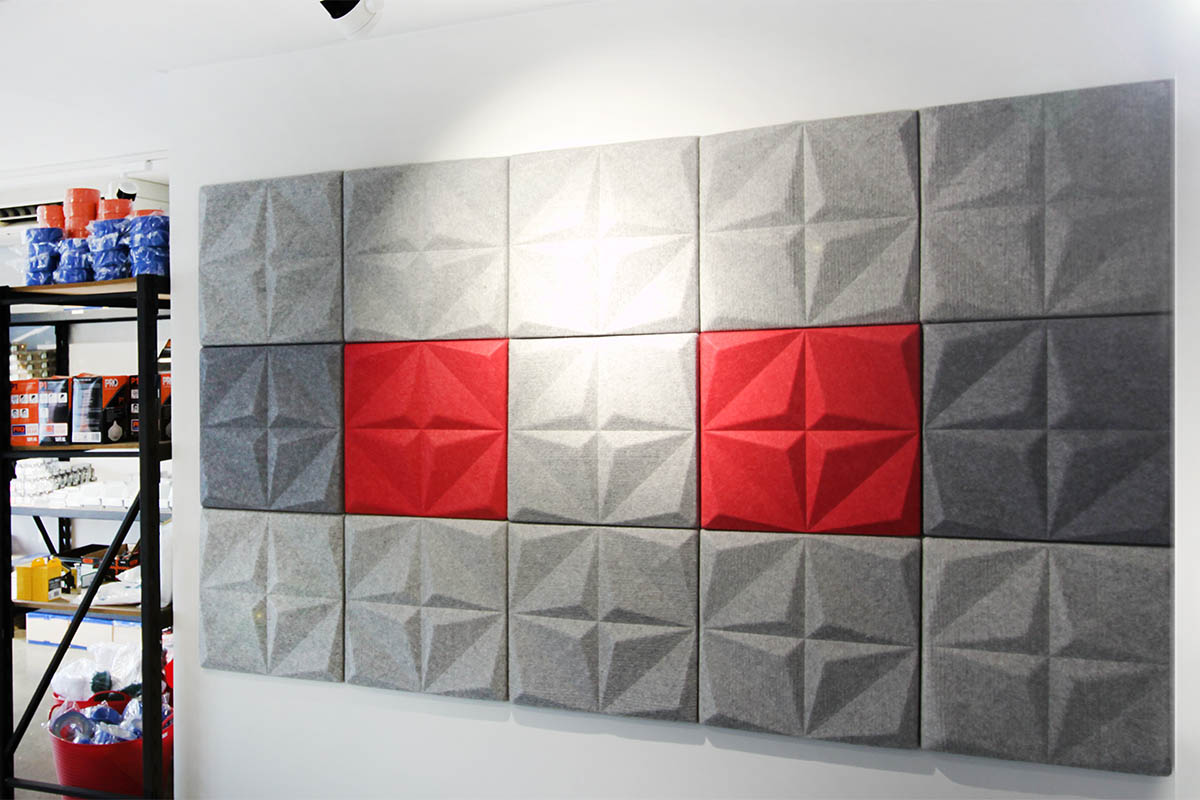 Floc and Red Focus - Spectrum
Previous
Next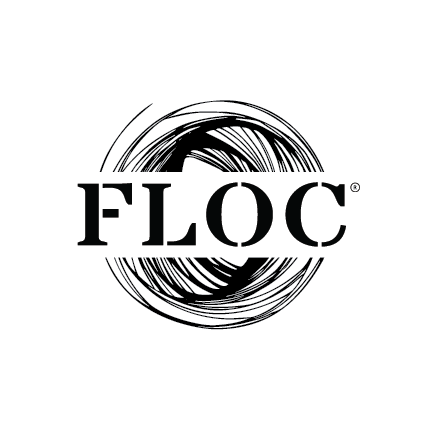 Floc 3D Wool Acoustic Tiles
Born, grown, scoured and manufactured in New Zealand.
Floc 3D brings together the strength and resilience of kiwi wool and transforms it into a world leading, innovative and responsible wool acoustic tiles. The acoustic tiles addresses the need to improve acoustic performance of spaces, using the clever properties of New Zealand grown wool.
Available in 10 500x500mm pressed designs, or the potential to create a bespoke pattern as seen at Expo 2020. Floc 3D is a responsible and contemporary choice for commercial and workplace environments. Tiles are available in natural white or grey.
Floc 3D will eliminate common acoustic issues such as headache-inducing echoes and reverberation. Employers aiming to create a healthy and productive workspace must look at all aspects of the interior design including air quality and materials.
*Floc 3D is temporary unavailable, manufacturing will be operating again shortly. Please contact our team for more information.
Direct Fix: Wall & Ceiling Tiles 500x500mm.
Colours: Grey & Natural White.
Standard patterns: Dimple, Gemini, Pivot, Chevron, Flat, Fractile, Siren, Spectrum, Atlas and Swish.
Talk to us about bespoke designs.
*Due to the natural makeup of Floc, organic matter may be present.

This product has a High Noise Reduction Coefficient (NRC) to reduce Reverberation Time.

Floc offers an innovative, fresh use for New Zealand wool.

The benefits of wool create Floc's well rounded approach to enhancing interior environments. Whether that be in commercial work environments or education spaces- bringing wool into interiors is exemplary.


Absorption (Direct Fix) (ISO 354)
0.65 NRC ASTM C423 – 99
aw 0.45 ISO 11654: 1997
SAA 0.86 ASTM C423
Absorption (Suspended) (ISO 354)
0.80 NRC ASTM C423 – 99
aw 0.80 ISO 11654: 1997
SAA 0.89 ASTM C423
Weight 1.4 kg/m2
SPECIFICATIONS
30 year lifetime system warranty. Tiles should be installed in accordance with the grid manufacturer's instructions.
For product warranties, completion documents and test reports, please contact T&R Interior Systems: info@tris.co.nz
FLOC By T&R Interior Systems on Vimeo.
FLOC 3D Installation By T&R Interior Systems on Vimeo.
Please be aware of the following: Because this is a natural product there will be colour variations between panels. These variations will be minimised within batches, but may be noticeable from one order to the next. Organic material may be present as part of the baseboard.
CASE STUDIES