T&R PRODUCT RANGE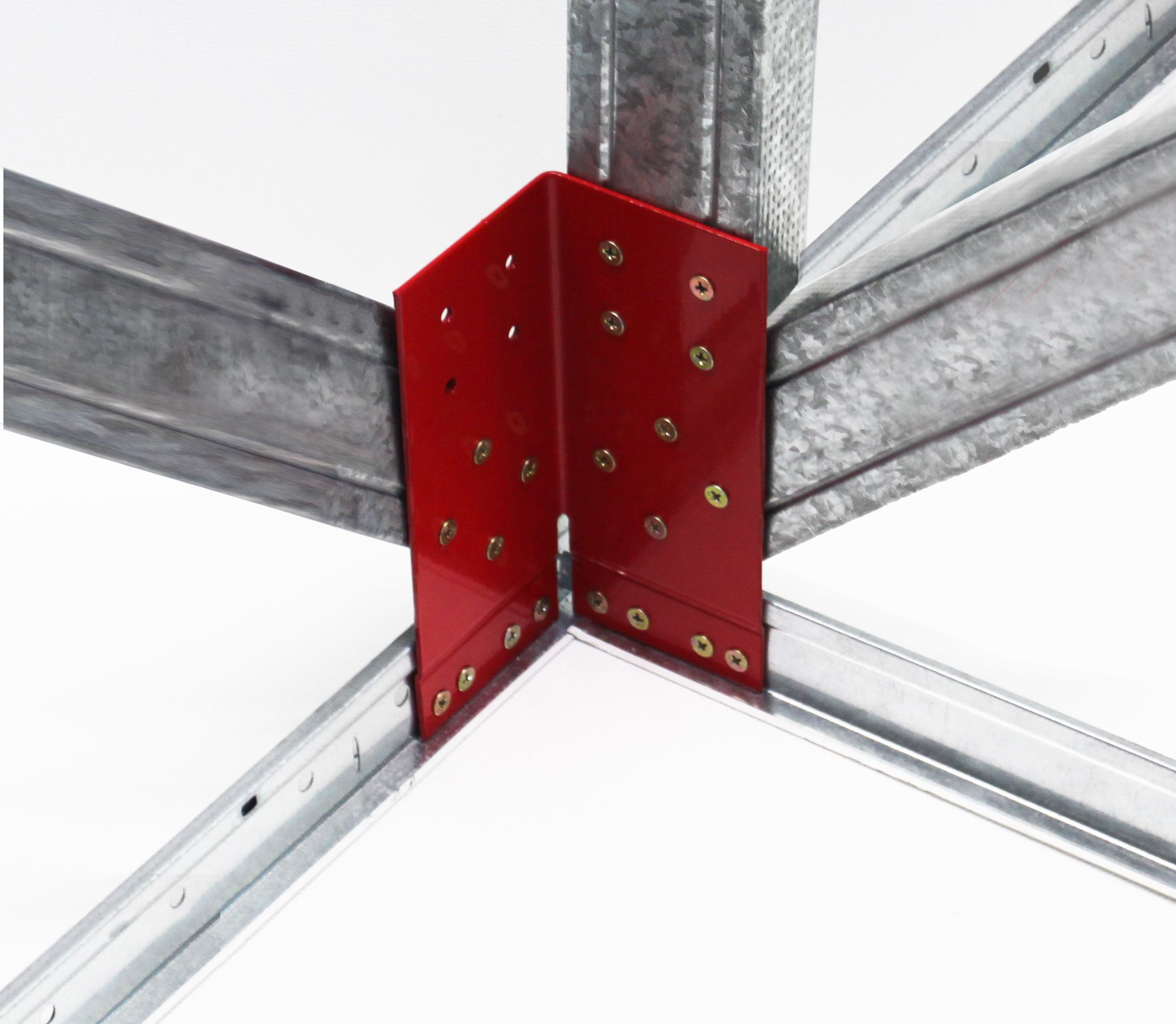 StratoBrace (Rigid Ceiling Brace)
The StratoBrace is designed to lock into a two way suspended grid system in order to increase its ability to withstand lateral loads. It is a simple system that is easy to install. If perimeter fixing is insufficient for the seismic demand, a ceiling must be restrained to the structure above using another method such as StratoBrace.
This product provides a strong, effective and tested method to provide lateral restraint.
SPECIFICATIONS
The StratoBrace provides a proprietary bracket to attach a compression strut and two orthogonally opposing angle struts to the ceiling grid.

Its performance has been extensively tested.

Use the T&R Seismic Calculator to design a ceiling that complies with the requirements set out in NZS1170.5. www.tris.co.nz/ index/home/Seismic_Calculator.