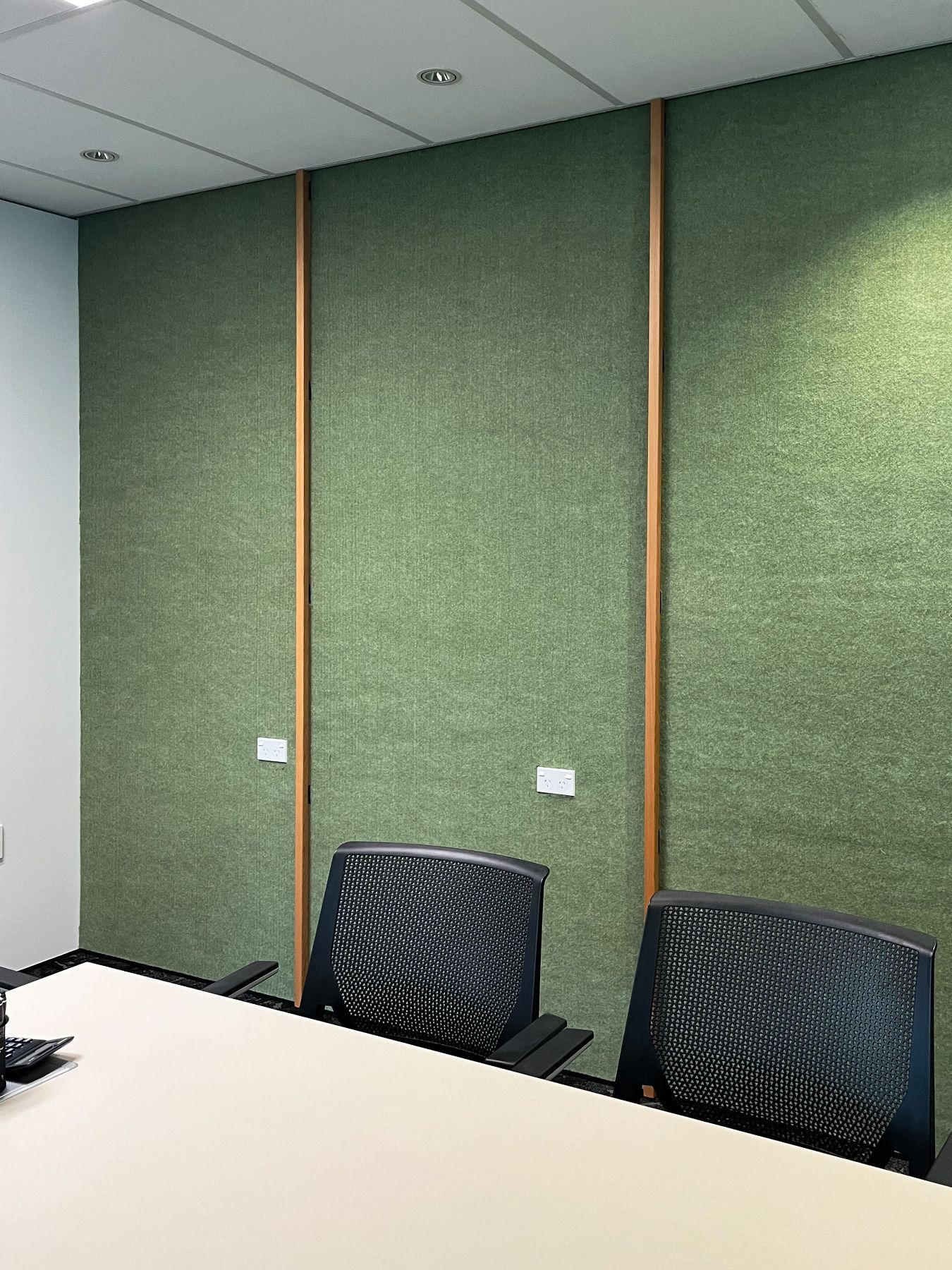 Floc Panel with detailing (Green)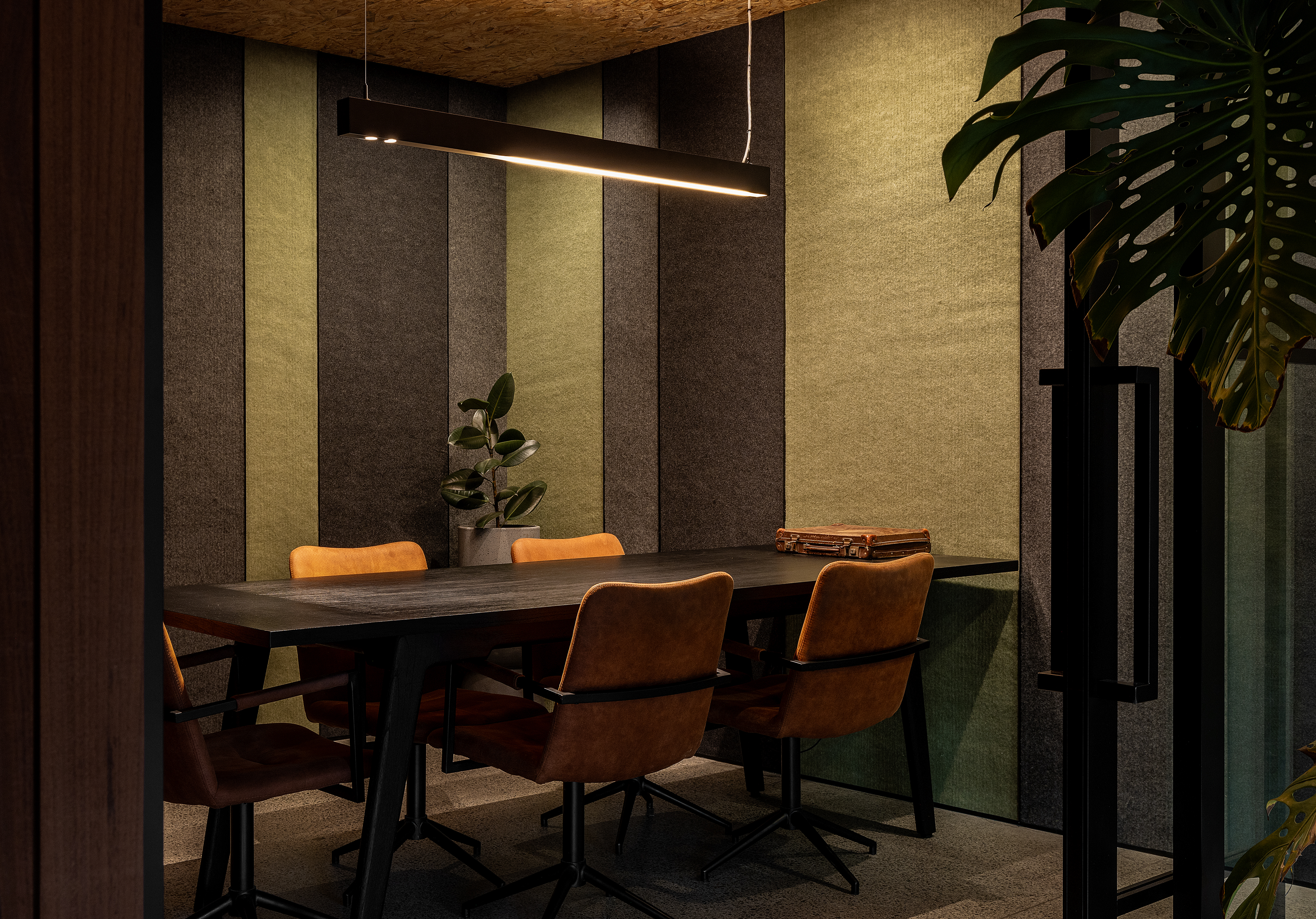 Meeting room with Floc Panel - Threefold Architecture Office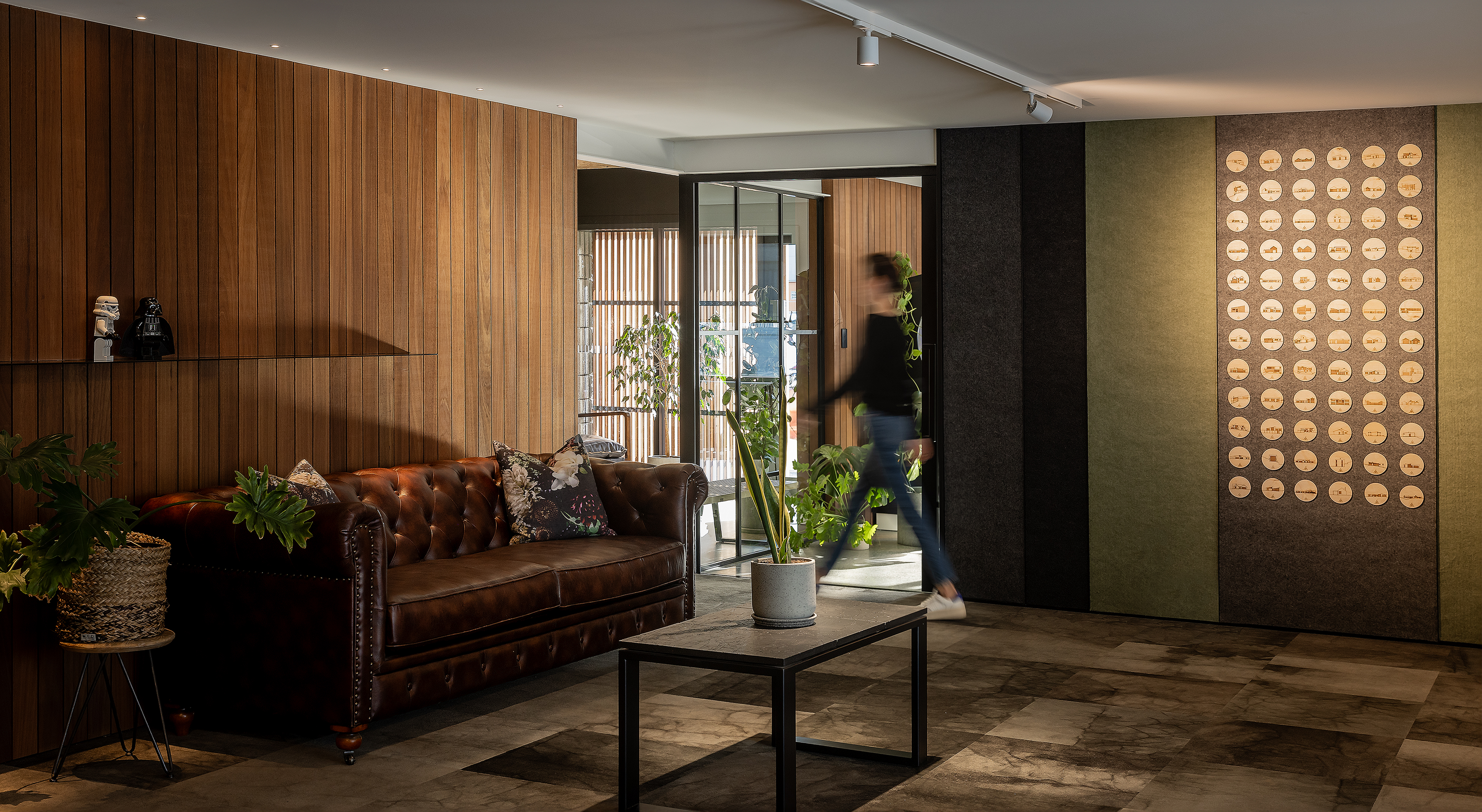 Office space with Floc Panel - Threefold Architecture Office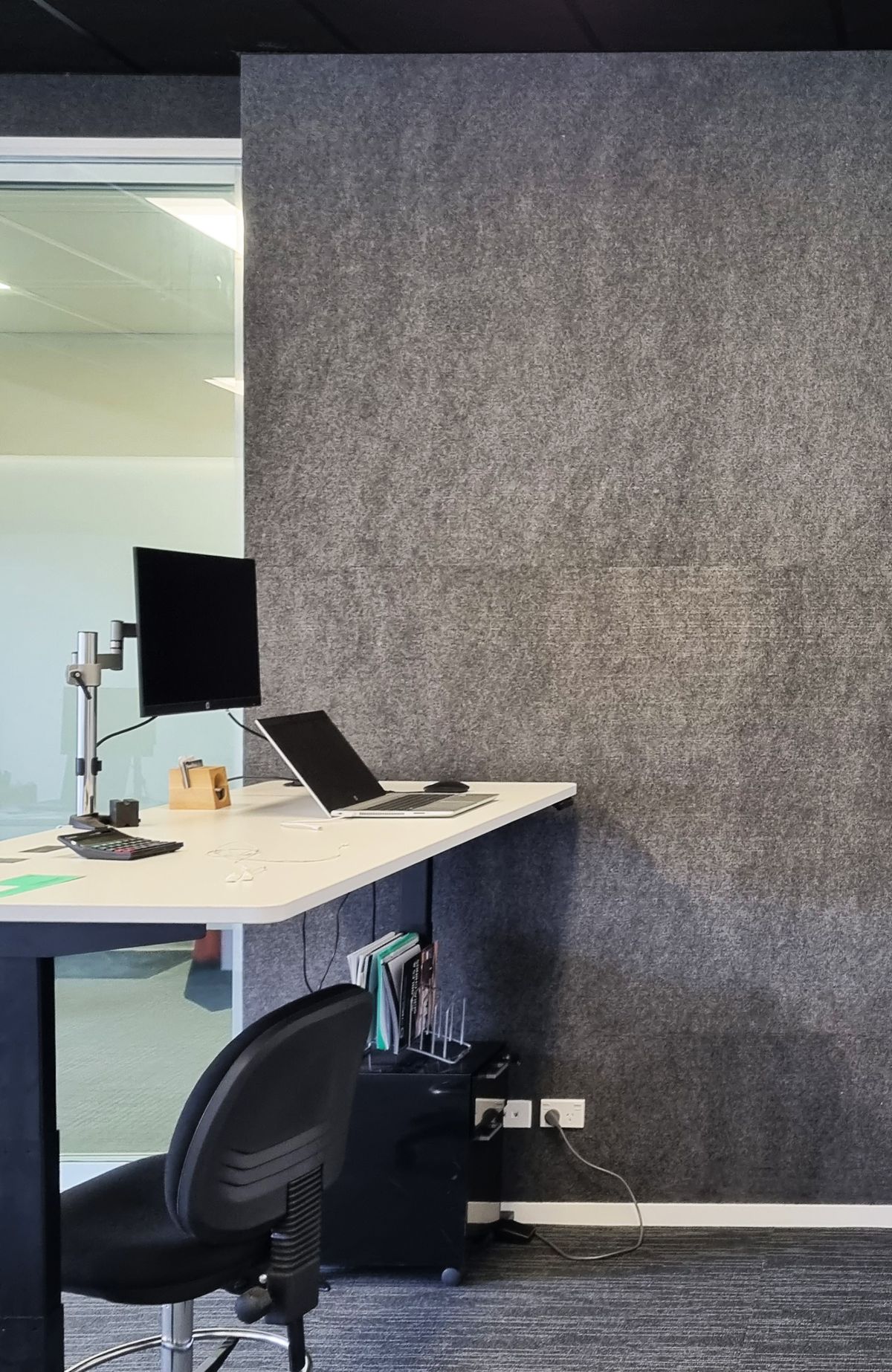 Floc Panel in Office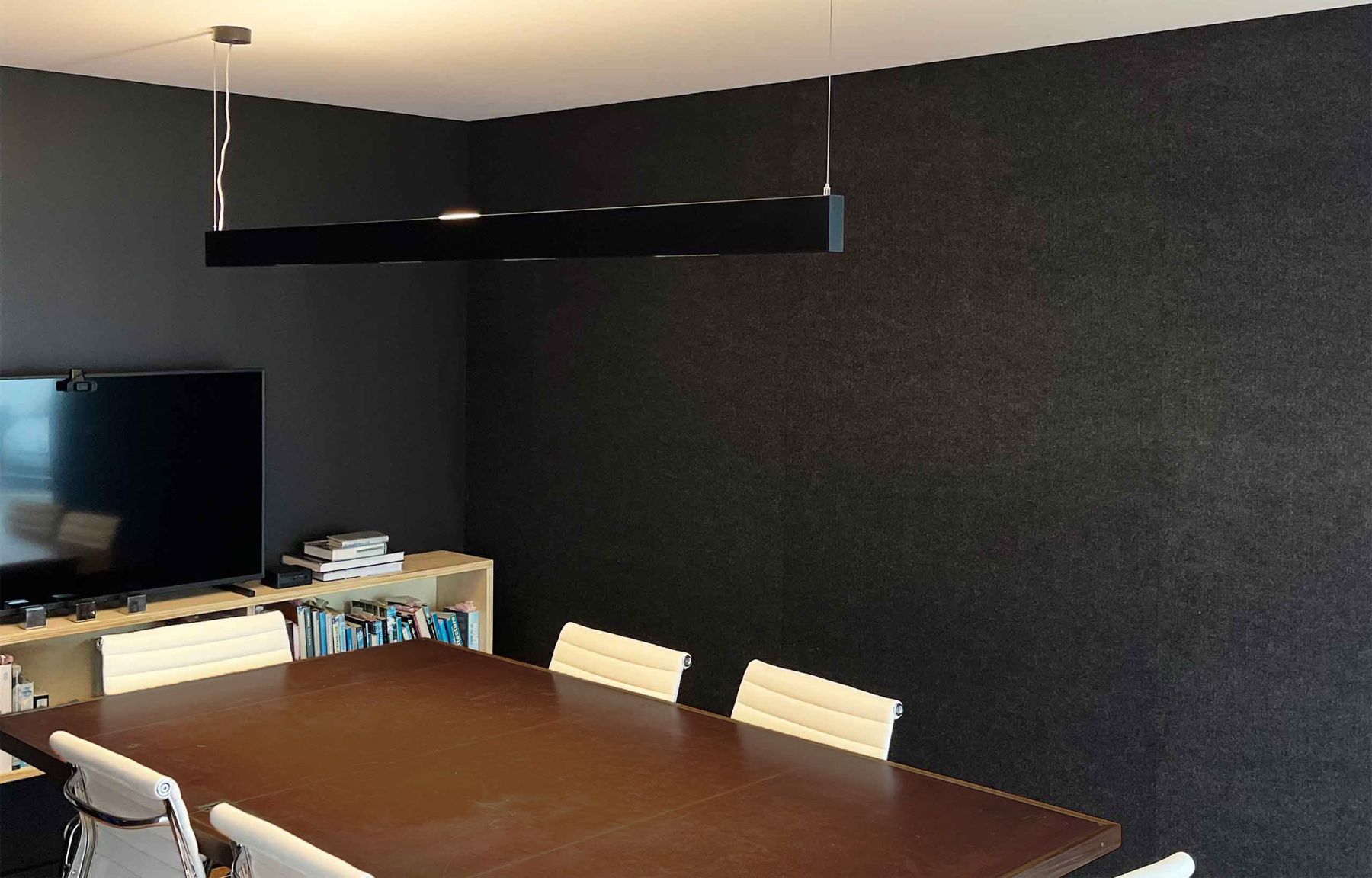 Floc Panel in Boardroom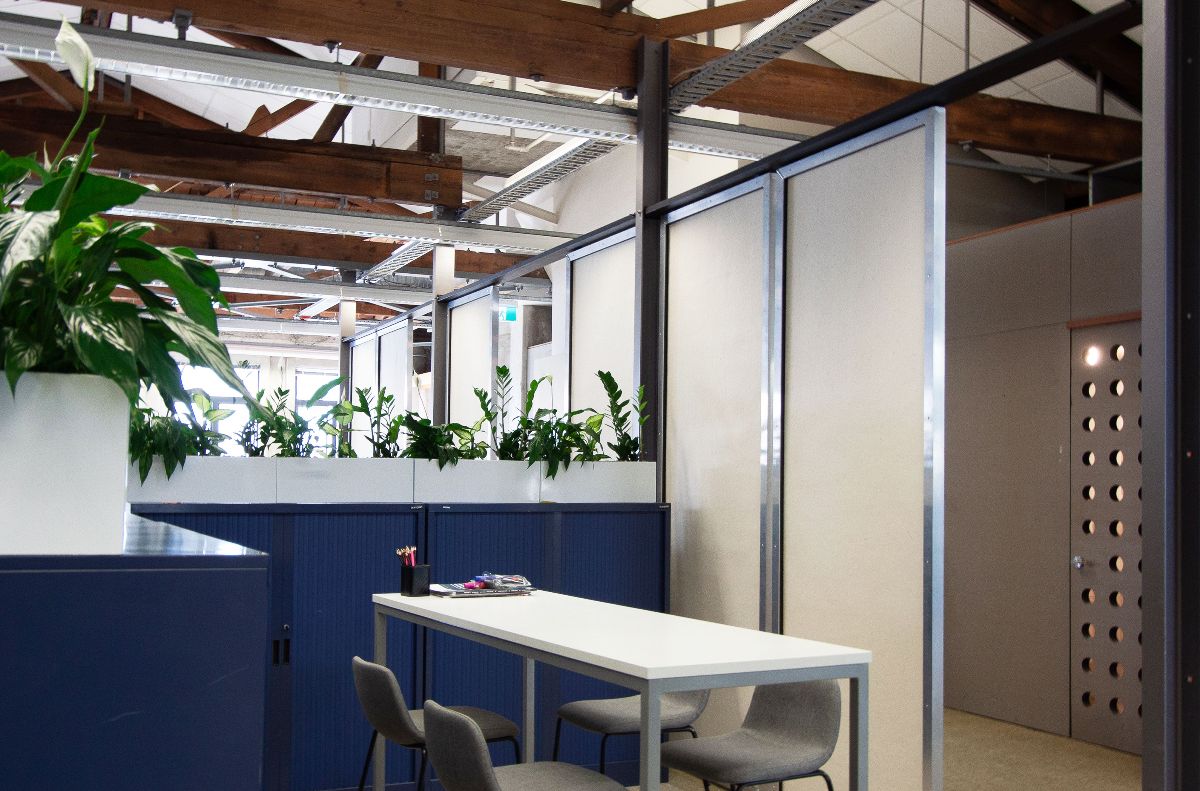 Floc Panel at Pamu (Natural)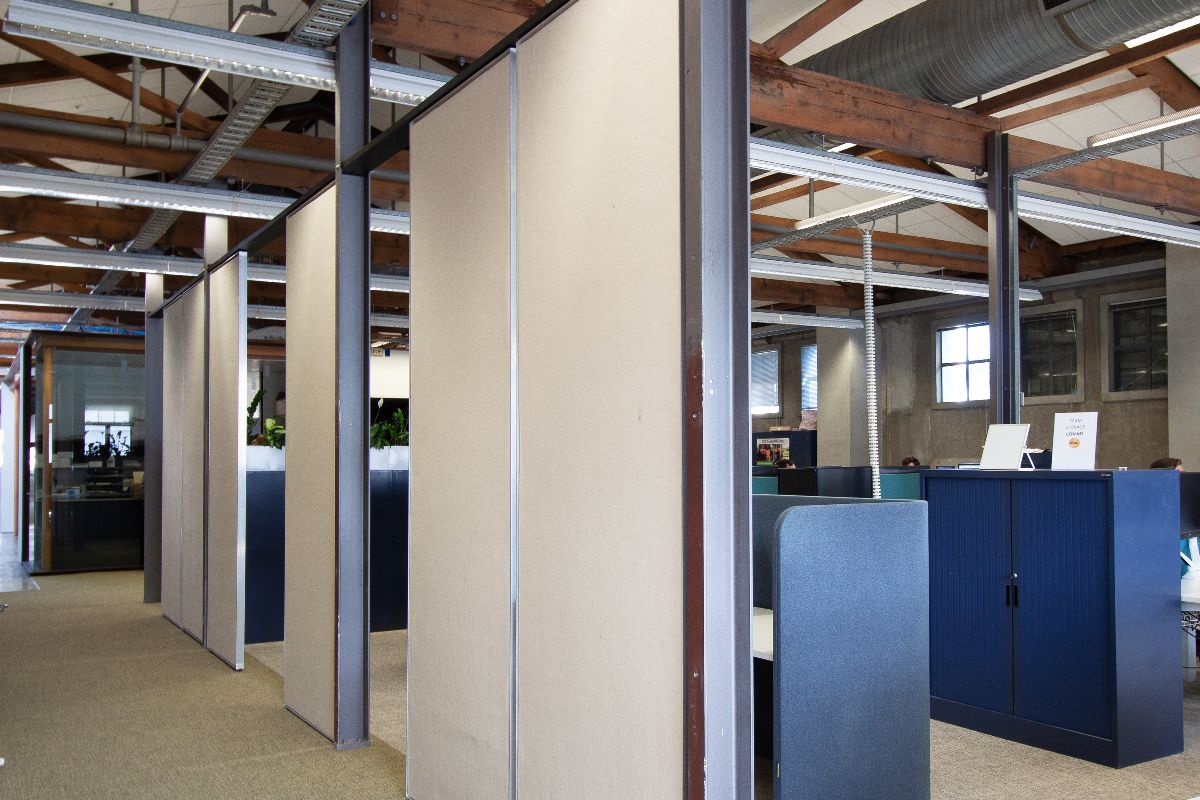 Floc Panel at Pamu (Natural)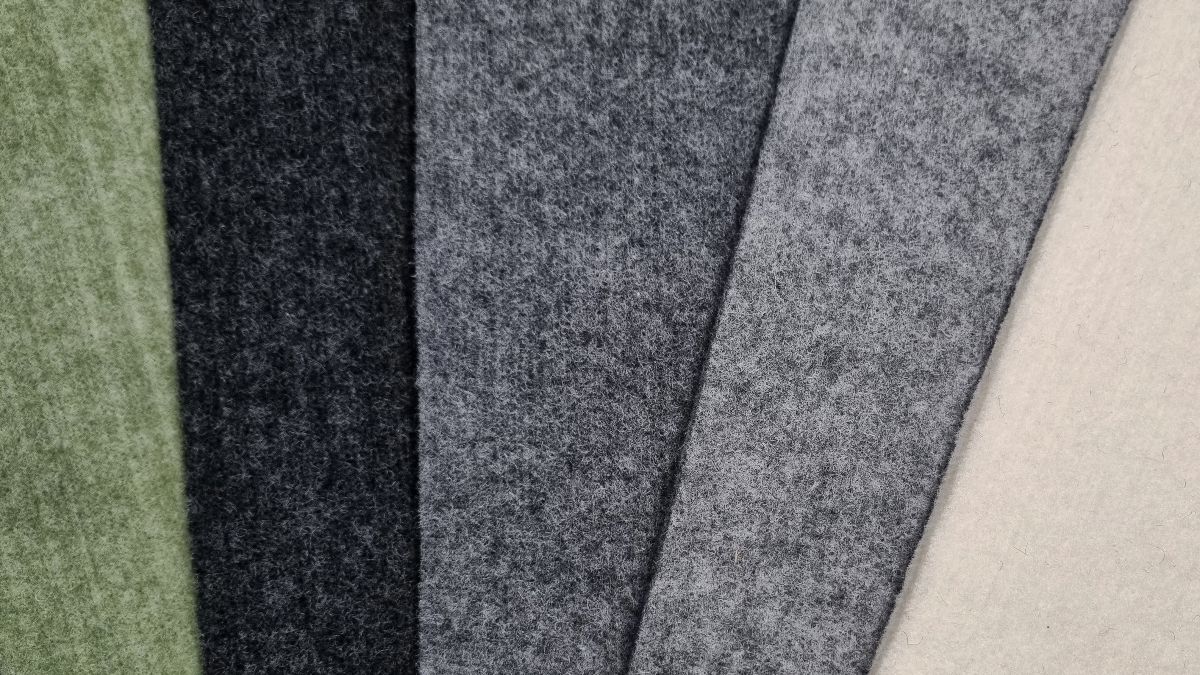 Floc Colour Range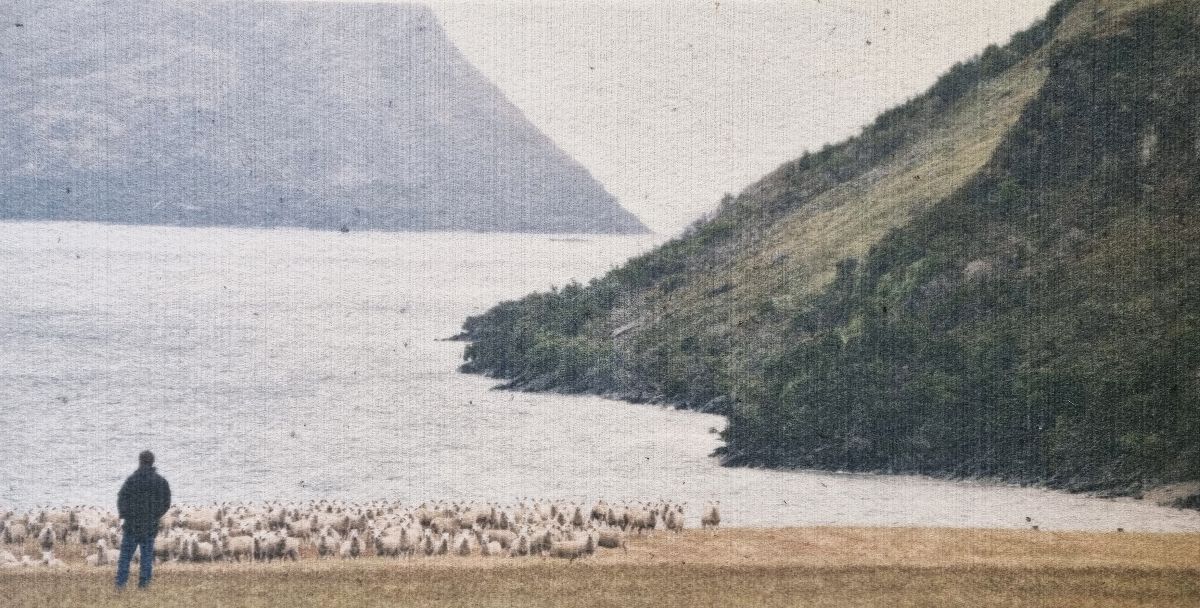 Printed Floc Panel (on natural)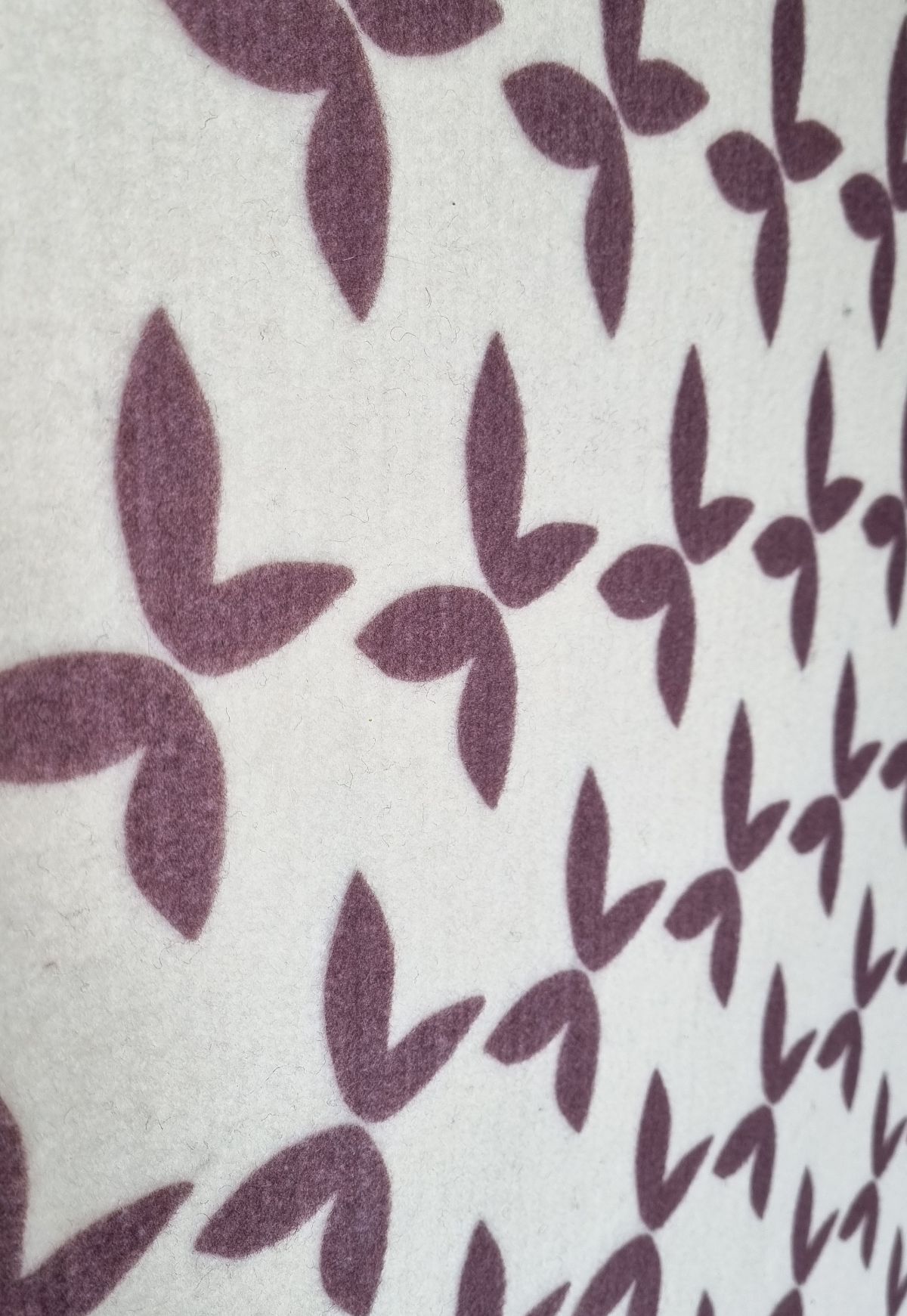 Floc Printed Pattern
Previous
Next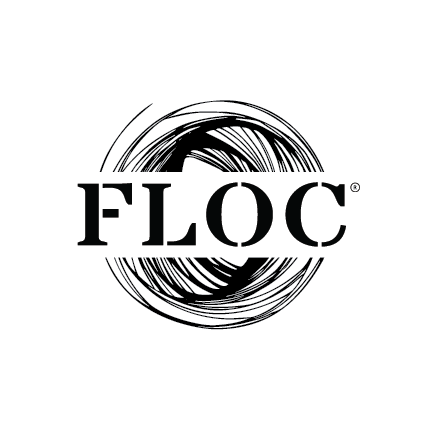 A premier wool acoustic panel that is strong, resilient, innovative and brings together all the goodness of NZ Aotearoa, into commercial spaces.
Floc harnesses the sustainable nature of wool, enhancing it's performance for the built environment, and ultimately it is able to be returned to the land once at end of life. Made from 100% New Zealand born, grown and processed strong-wool, utilising the by-product of shearing to create a sustainable wall lining.
Customise your Floc with available prints from our collections, or design your own which can be printed on our natural white panels. If supplying bespoke patterns, we recommend using repeatable or seamless patterns to ensure continuity between panels, and provide a layout drawing of the finished pattern. Patterns are to be supplied as vector graphics. Images to be supplied as high res jpgs. Contact us for further details on our curated collections view them here.
SPECIFICATIONS
Material: 100% New Zealand strong-wool.
Sizes: 1.2 x 25.0m L/M Rolls and cut to length available on request.
Ceiling Tile Sizes: 1200x600mm & 600x600mm.
Thickness: 6-8mm.
Weight: 1.4kg/m² (1400gsm).

Colours: Available in a range of neutrals and dyed wool- ex stock.
Custom colours: Custom colour matches available- MOQ applies.
Patterns: Choose a pattern from our collections or provide your own vector file.

Fire Performance: Group 1-S.
Acoustic absorption: NRC 0.4.

Pending NZ Patent App. No. 788814
*Due to the natural makeup of Floc, organic matter may be present.

A biodegradable and compostable natural product.
Floc video


Installation video