Residential
Insulation - Residential
Why Insulate?
Without insulation, even the best designed and constructed home will allow heat to pass through external surfaces. In winter valuable heat can be lost through the ceiling, walls and floor while in summer heat can penetrate your home making it hot and uncomfortable.

Insulating your home can also save you $$ money $$ on heating and cooling your home. There are a number of things for you to consider;
You may first need to consider the area in which you live in and what in "R Values" are needed. An R Value is a rating which measures how well insulation can resist heat flow.
"R" stands for thermal resistance. The R Value depends on the type of material, its density and thickness. Tiny air particles trapped in the insulating material resist the movement of heat (and cold). The higher the R-Value the better the insulation is at reducing heat flow. This means for example that R2.6 insulation is more effective than R1.6.

Which areas of your home to insulate first? Ceilings loose up to 30% of your heat. Floors too are a must in a new build and if you are able to get access to in an existing home, should also be considered. Walls - if you are redecorating then it is a great opportunity to consider adding insulation although there is the added expense of redecorating costs but the payback will make it a sensible investment - with a new home then insulation in your walls is a standard building code requirement.
Draught stopping your home and hot water cylinder wraps should always be considered because the cost is low and the savings will be high.
Another consideration may be that you wish to install environmentally friendly insulation - this is what type of product the insulation has been made with such as Polyester, Recycled Wool, Glass Mineral Wool, and should be chemical free.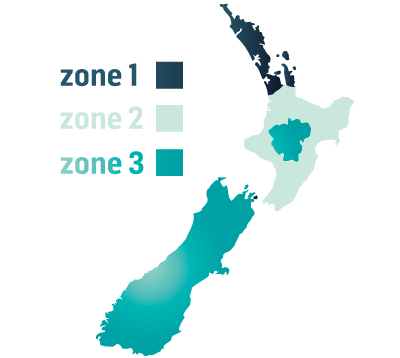 Whatever your needs, we have a range of products available in our three stores and our Sales Team are more than happy to assist you. You may also find our " Glossary of Terms" helpful - refer the Download page for both and additionally you may find the Energy Wise website help for other tips - http://www.energywise.govt.nz/how-to-be-energy-efficient/your-house/insulation