T&R PRODUCT RANGE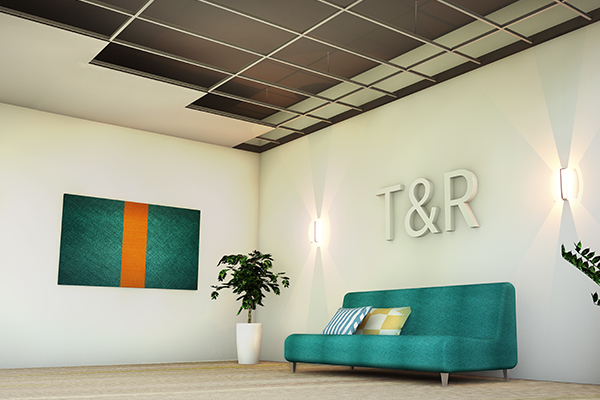 Suspended Plasterboard GRID System

T&R suspended Plasterboard Grid system is a heavy-duty (seismic) grid system that is fast and simple to install and can be used in a variety of plasterboard applications such as suspended or direct-fix ceilings, curved ceilings, bulkheads and wall applications. plasterboard grid is a good choice for jobs requiring a concealed ceiling system that is fire-rated and available with acoustic and seismic designs.
The grid can carry ceiling linings with a mass of up to 24.78kg/m² before exceeding the allowable deformation. Reference to the ceiling installation literature distributed by plasterboard suppliers in New Zealand has established that the heaviest standard lining installation does not exceed this mass per area.

The Plasterboard Grid System is very fast to put up and incredibly easy to install.

A cost effective plasterboard ceiling solution.

Saves time and labour.

Particularly useful in corridors where services such as air conditioning ducts, electrical and data cabling, and fire sprinkler pipework, may make it difficult to install a suspended ceiling.

Possible to get an engineer to issue a PS1 for the seismic design of this ceiling system.