Seminars
Seminars
T&R have designed a series of seminars, all of which are NZIA/ADNZ CPD point registered and earn 10 and 1 point(s) respectively. After each seminar, attendees have the opportunity to earn extra points by downloading the ebook answering a quiz.
Our Acoustic seminars have been peer reviewed by Dr John Pearse of Canterbury University, and our Seismic and Health & Safety seminars have been peer reviewed by Dr Joseph Bain of JSK Consulting Engineers.
All seminars are delivered by one of our qualified acoustic and seismic specialists and are all fully catered. Please allow 45-60 minutes for a seminar.
Acoustics 101
Education Acoustics
Office Acoustics
Seismic Design of Suspended Ceilings
Seismic Design of Non-structural Interior Systems
Health & Safety in the Workplace
Feedback received:
"I thought it was AWESOME"
"Great brush-up - thanks. reminds me of all the stuff Harold Marshall drummed into us back at uni."
"I thought it was very good"
"Hedda's presentation was excellent."
"The delivery by Hedda was succinct and excellent."
"Nicely paced, knowledgeable presenter with a well crafted presentation"
"The session was well worthwhile, good refresher course"
"The presenter was very clear and understandable. She has set a high standard for the future."
"I was very impressed by the presentation by Hedda. ....she knows her acoustics!"
Ebooks
PLEASE SELECT THE DOWNLOAD EBOOK BUTTON. SELECT THAT YOU'RE AFTER CPD POINTS AND ADD YOUR DETAILS
-the quiz will be activated on the NZIA CPD site.
Acoustic Solutions - Acoustics 101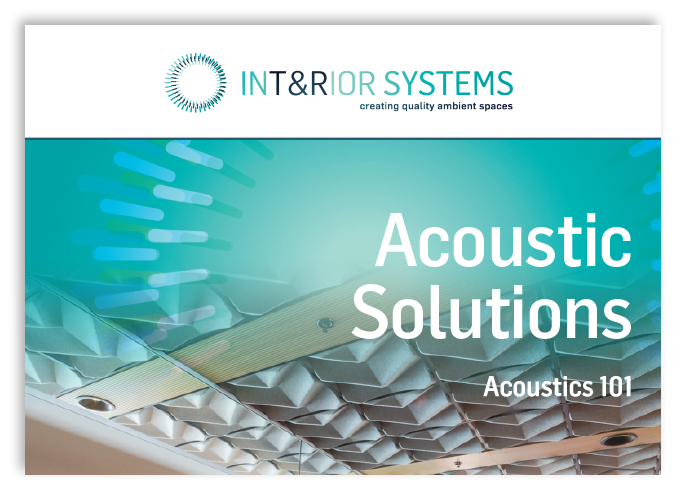 Acoustics 101 is a refresher course and covers the basics of sound behaviour. This is a good starting point before we explore more specific design scenarios. At the end of the 45mins, attendees will have an understanding of sound behaviour in an interior space and be able to differentiate between NRC, CAC and STC.
Acoustic Solutions - Education Acoustics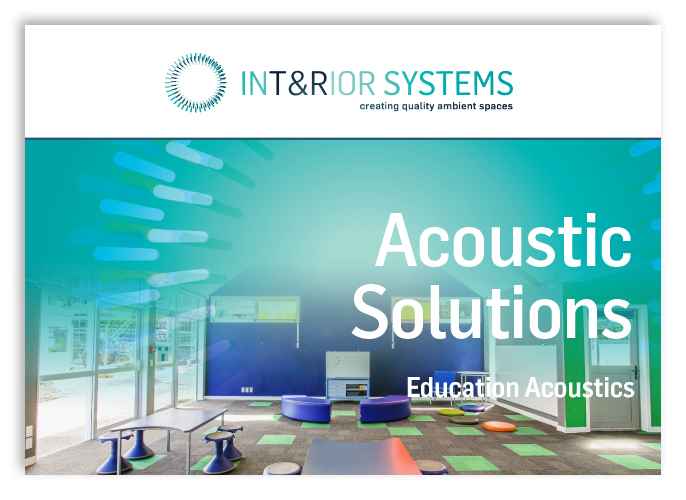 Education Acoustics provides a step-by-step explanation of the typical acoustic challenges, outlining guidelines and design solutions for the optimal performance of classrooms. Education spaces require careful consideration in order to achieve a desirable acoustic environment, enabling better learning outcomes for children and teachers. This seminar introduces the theory behind children's learning, highlighting the importance of acoustics in the education process. Increasingly popular Modern Learning Environments are also included, along with best-practice layout of spaces, STC requirements, Reverberation Times and Background Noise Level guidelines.
Acoustic Solutions - Office Acoustics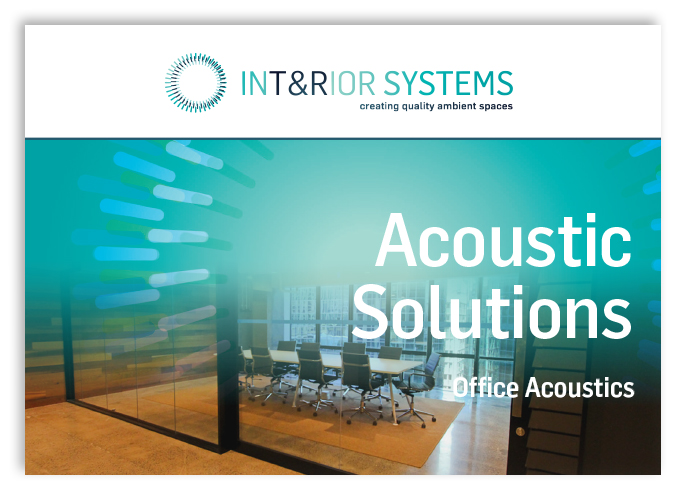 Office Acoustics discusses the challenges faced when considering an optimal office design. Open-plan office and commercial spaces can be productive and effective environments when acoustics have been designed and implemented correctly. If done poorly, this impacts directly on workplace productivity. This seminar explores the design principles which enable architects and designers to create spaces that encourage concentration, collaboration and privacy. Topics covered include Speech Privacy Index, Speech Intelligibility Index, and the "ABC" approach to Absorb, Block and Cover sound.
Seismic Design of Suspended Ceilings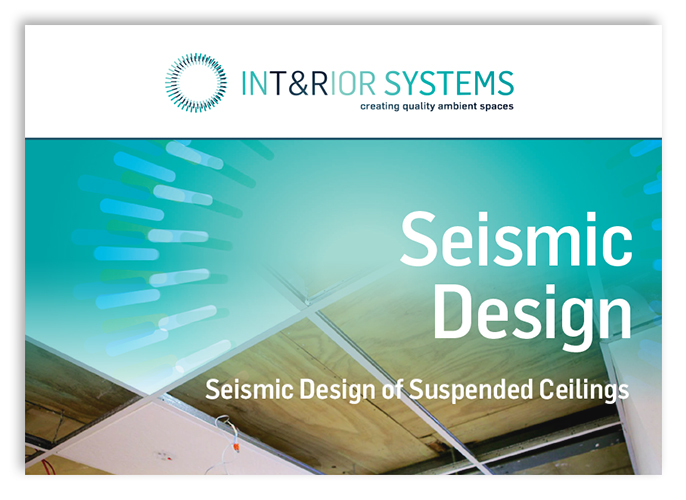 Seismic Design of Suspended Ceilings introduces good design practice and covers a number of essential topics, aimed at minimising the risk of ceiling failure and increasing safety during a seismic event. The importance of codes AS/NZS 2785: 2000 and NZS 1170.5: 2004 are discussed, alongside Part Categories, Serviceability Limit State (SLS) and Ultimate Limit State (ULS) requirements. Edge configuration fundamentals, including fixed and floating junction details, bracing design, partition wall bracing and restraint of services, are also covered.
Health & Safety in the Workplace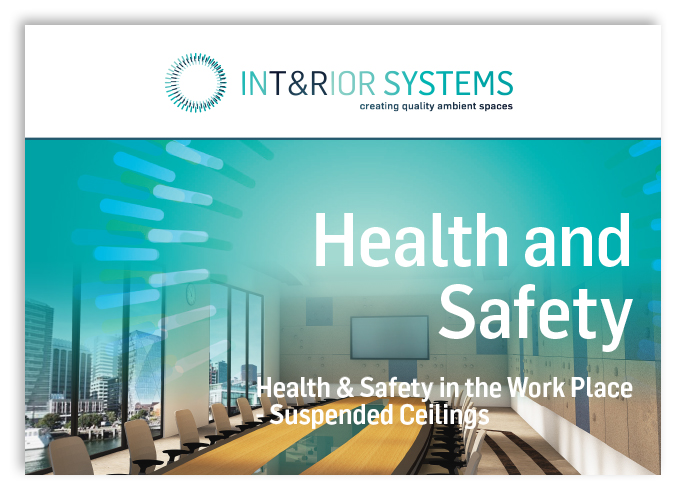 Health & Safety in the Workplace looks at the major changes that the updated Health and Safety at Work Act (HSWA) is bringing about and explores how this affects architects and designers specifically. The HSWA encourages greater communication and collaboration with Health and Safety in mind, imposing new duties on designers and installers. These duties are to ensure that the plant or structures they are responsible for are without risks to the health and safety of persons who are exposed to, or interact with, the structure throughout its design life, so far as is reasonably practicable. A case study further examines the HSWA's implications – Seismic design of suspended ceilings.